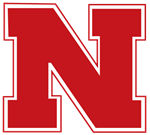 In Big Ten land, today belongs to the Nebraska Cornhuskers.  July 1 is their first official day of membership in our conference.
Conference commissioner James Delany welcome message appeared in today's Omaha World-Herald easing the team and school into the new era.
Delany begins by focusing on the academic side of things:
"Nebraska's strong academic reputation and history of athletic success make the school exceptionally well-suited for membership. Since its formation in 1896, the Big Ten's mission has always been to excel in athletics without compromising the priority that its member institutions assign to their academic standards and their commitment to student academic success."
…but it didn't take long for him to get to the Huskers' "18 Heisman Trophy winners and 215 College Football Hall of Famers."
Here is the Big Ten's official announcement.  The very first athletic contest by the Cornhuskers in Big Ten competition will be women's soccer when they will host Northwestern on September 18th.  But what of baseball?  It will be Illinois who Nebraska will face first of all Big Ten baseball teams.  On March 23, 2012,  the Orange and Blue will travel to Lincoln to face Big Red.
Some relevant links
The Nebraska baseball web page is easy enough for anyone to find.  I did some searching and couldn't find any website or blog specific to Cornhusker baseball but here are some general Husker sports sites that do a decent job of covering the team.
Welcome to the Big Ten, Nebraska.  Don't let Penn State push you around any.
Related posts
Filed under: Announcements on July 1st, 2011 by: Thomas Nelshoppen