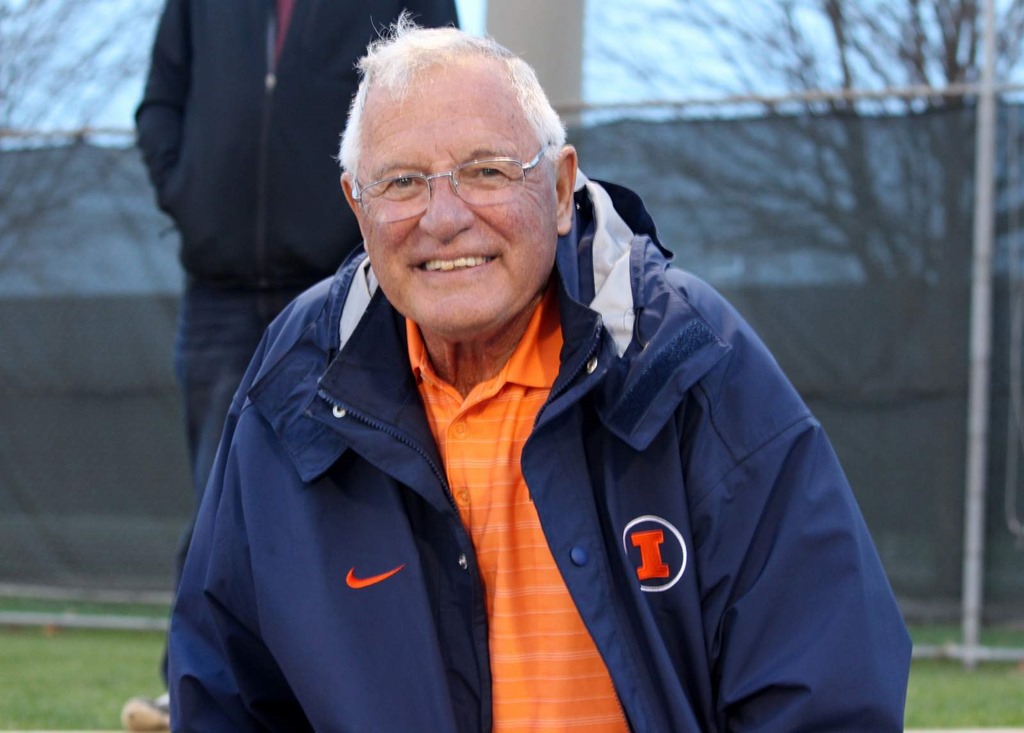 Itch Jones honored this weekend
This Fighting Illini announcement caught my eye today.  This is Homecoming Weekend at the University of Illinois and the Varsity "I" Association is honoring seven people.  Two of the 2015 honorees have been affiliated with the Illinois baseball program. 
The highest honor which goes to a "past letterwinner for post-graduate accomplishments" has been handed to David Clapp, who graduated in 1982.  Clapp was a freshman infielder-outfielder back in 1979.  With 30 years in the food aerosol field, he currently serves as President of Full-Fill Industries which he founded in 1999.  Clapp is a big supporter of a student-athlete scholarship program through an endowment.
Also honored is Richard "Itch" Jones.  I don't probably don't need to tell hard core Illinois baseball fans about Itch Jones.  He has the overall winningest coach in Illini history with a 474-373-1 record in 15 years.  He remains 28th all-time among college coaches with 1,242 wins.  Itch will still lend his sharp wit in the broadcast booth on occasion and if not, you may find him in the stands rooting on the Orange and Blue. 
The full list of honorees:
Achievement Award: David Clapp (Baseball '82)
Merit Award: Jim Wright (Basketball/Track & Field '54)
Honorary "I" Inductees: Tom Bryan, John & Trixy Corley, Richard "Itch" Jones, and John Stevenson
Tags:
Awards
,
David Clapp
,
homecoming
,
itch jones
Related posts
Filed under: Off Season Happenings on October 23rd, 2015 | Leave a Comment! »