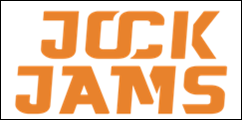 The fourth annual Jock Jams has now been scheduled for February 27.
What is Jock Jams, you say??  It's an event sponsored by the U of I Student-Athlete Advisory Committee full of singing, dancing and acting performed by University of Illinois athletes. It's done all in name of community and charity, too. Last year's Jock Jams was quite successful when they raised over $16,000 for charity and had a lot of fun doing it.
According to Illini senior outfielder Davis Hendrickson, "Jock Jams is a high energy variety show where student-athletes perform on stage to highlight skills you do not typically get to see on the baseball field."
There will also be raffle prizes, a silent auction, and judging done by former Illini athletes.  Best part? It's only $5 and it will all go to some good causes.  This year's Jock Jams will benefit the following organizations:
All very worthy charities, in my opinion.
In case you're wondering baseball fans, Davis Hendrickson assures me that there will be some members of the Illini baseball team taking part.  He tells me the freshman players will be performing on behalf of the team.
So mark your calendar.  Jock Jams will take place on Wednesday February 27 at 7pm at Huff Hall (here's a map).  Tickets are available at the Assembly Hall Ticket Office and upcoming Illini athletic events.  They will be also available at the door until they are sold out.
It sounds exciting.  I'm checking with the wife and buying my tickets soon.
Tags:
community
,
Davis Hendrickson
,
off-season
Related posts
Filed under: Community stuff on February 1st, 2013 by: Thomas Nelshoppen