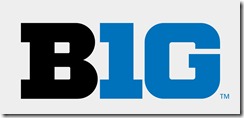 The Big Ten Records Book has now been updated to reflect the 2011 season.  For those of us interested in Big Ten Baseball here is their Baseball Records page.
The Records Book includes records of every type of category.  It begins with an overview of the 2011 season then includes standings for every year of Big Ten Baseball history.  If you delve deeper, you'll find all-time records (both season and Big Ten conference play).
There's fun data here like Bubba Smith's 4 homeruns in one game on April 30, 1991.  Chris Basak's 12 assists on May 14, 2000.  And my favorite, Darrin Fletcher's .497 batting average in 1987.
All awards are listed too.  Everything from Big Ten Players of the Year to Academic All-Big Ten honorees.
Have fun browsing, Illini fans!
Related posts
Filed under: Big Ten on October 21st, 2011 by: Thomas Nelshoppen